A customer journey made easy for the new business owners
Read about Naturebaby.dk challenges and how Clerk.io has helped them.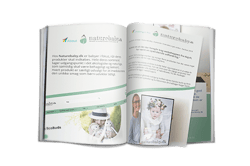 Naturebaby.dk puts babies at the forefront when sourcing for their shop. All of their products - including those for new-mothers - are centred around being organic and natural ones; and offer comfort as well as enjoyment. Each product has personality, catering to the unique tastes that children develop from day one.